Our daily lives depend on water. However, this essential liquid can also create some unique challenges for the inhabitants of the Valley of the Sun. After seeing the results of unaddressed leaks during home inspections, I can attest to how they can turn into expensive home damage and complicated repairs. Knowing how to address water leaks in Phoenix, Arizona can save you from stress and drastically decrease your home costs. Follow these simple tips and you will be ready to handle a water incident in your home.
Spring a Leak? Spring into Action!
First of all, it is very important to know where the water shut-off valve is on your house. For most of us, that is right in the front of our house, and it is usually located below a hose bib. If you ever do have a pipe break or leak of some kind, it is critical to get the water turned off ASAP.
This valve will turn off the water to everything except your fire sprinklers if you have them. If your home is equipped with this safety device, the shut-off valve should be in the front of the house, oftentimes in the garage.
Knowing the locations of both valves is very important. If you are unsure where these valves are, ask your plumber for help. Shutting down the system is the fastest way to address water leaks and prevent additional damage.
Look For Water Leaks Around Your House.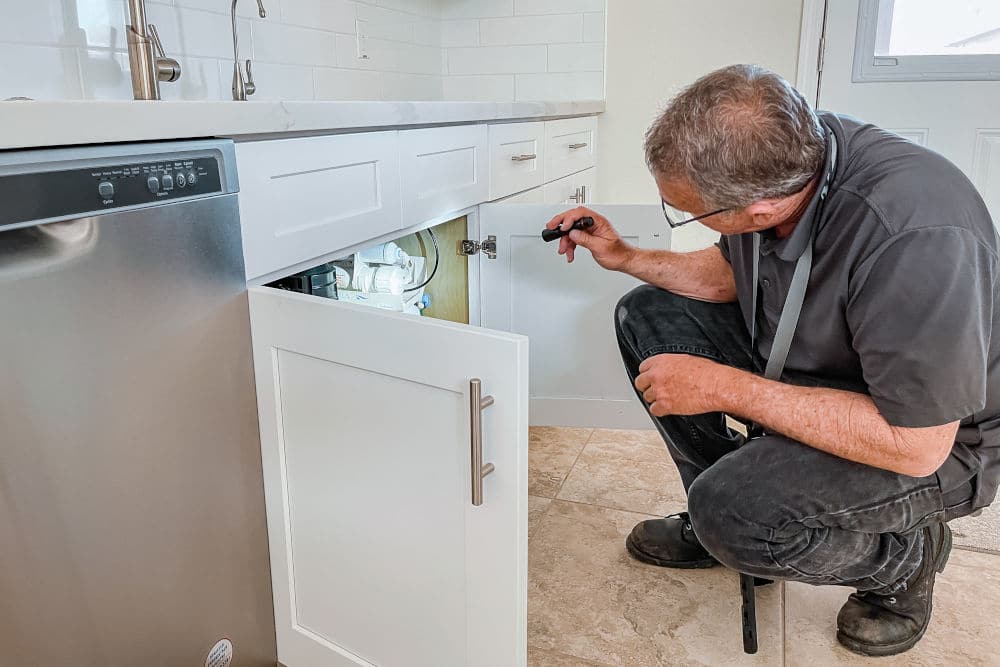 Water leaks are common in residential buildings. They can come from leaking water pipes or drain pipes, leaking fixtures, and aging roofs. All intrusion of water into your home is a concern. Leaks must be dealt with expediently to prevent mold and rot.
The best way to detect a leak is to just pay attention to the conditions around your house. Any sign of water staining should be investigated immediately. Water can damage your house long before any visible signs appear, so immediate action is warranted at the first sign of a leak.
Maintain Your Arizona Pool Equipment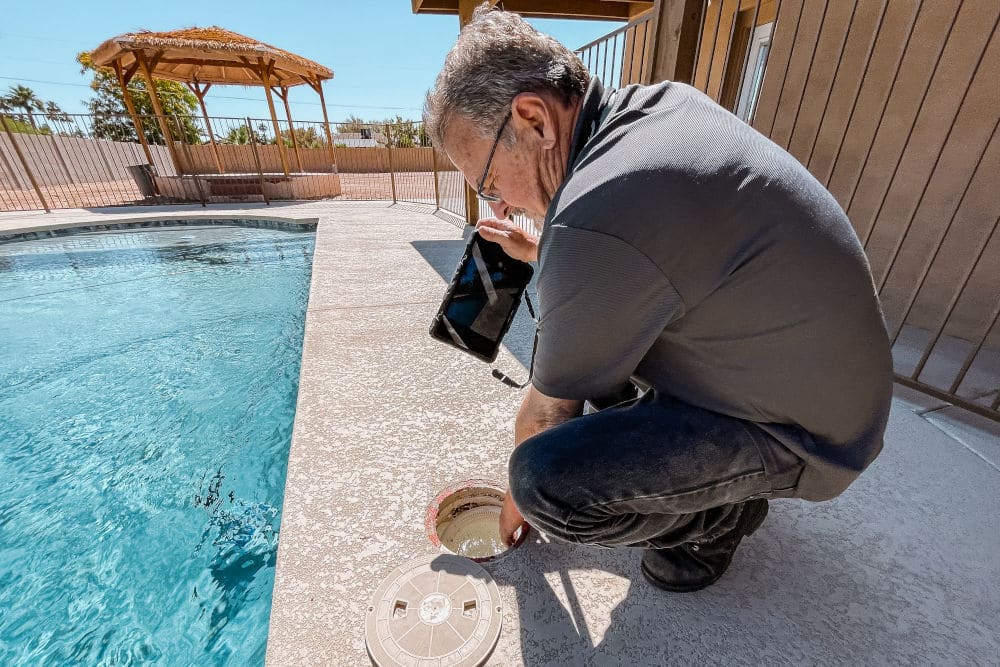 Swimming pools are very large bodies of water that many of us maintain on our residential properties, and they have their own unique challenges. Always watch the condition of your pool and related equipment for any signs of leaks. If you are unsure, I can perform a pool and spa inspection to catch any problems.
It is also of vital importance to secure your pool and keep it fenced and out of the reach of children. One of the biggest tragedies we deal with in Phoenix, Arizona is the loss of children due to backyard drownings. Please keep a safe barrier between your pool and your children. Always watch your kids around water!

Thanks for taking the time to learn how you can address water leaks in Phoenix, Arizona! Use these simple tips to protect your home's value. If you want further insight into the condition of your current or a house you are hoping to purchase, Hunter Home Inspections is ready to help. Contact us today to schedule an appointment.